INTERVIEW

Get To Know - Adesegun Adeokun
Written By
PHS
Adeokun Adesegun is a Nigerian documentary photographer/photojournalist and videographer based in Abuja, Nigeria. His works revolve around areas he is passionate about, viz; social issues, environmental issues, and cultural issues. Marrying his passion and skill, he has made remarkable strides by telling stories such as "the resilient spirit of the average Nigerian", "Climate Change", "In a Man's World", to mention a few.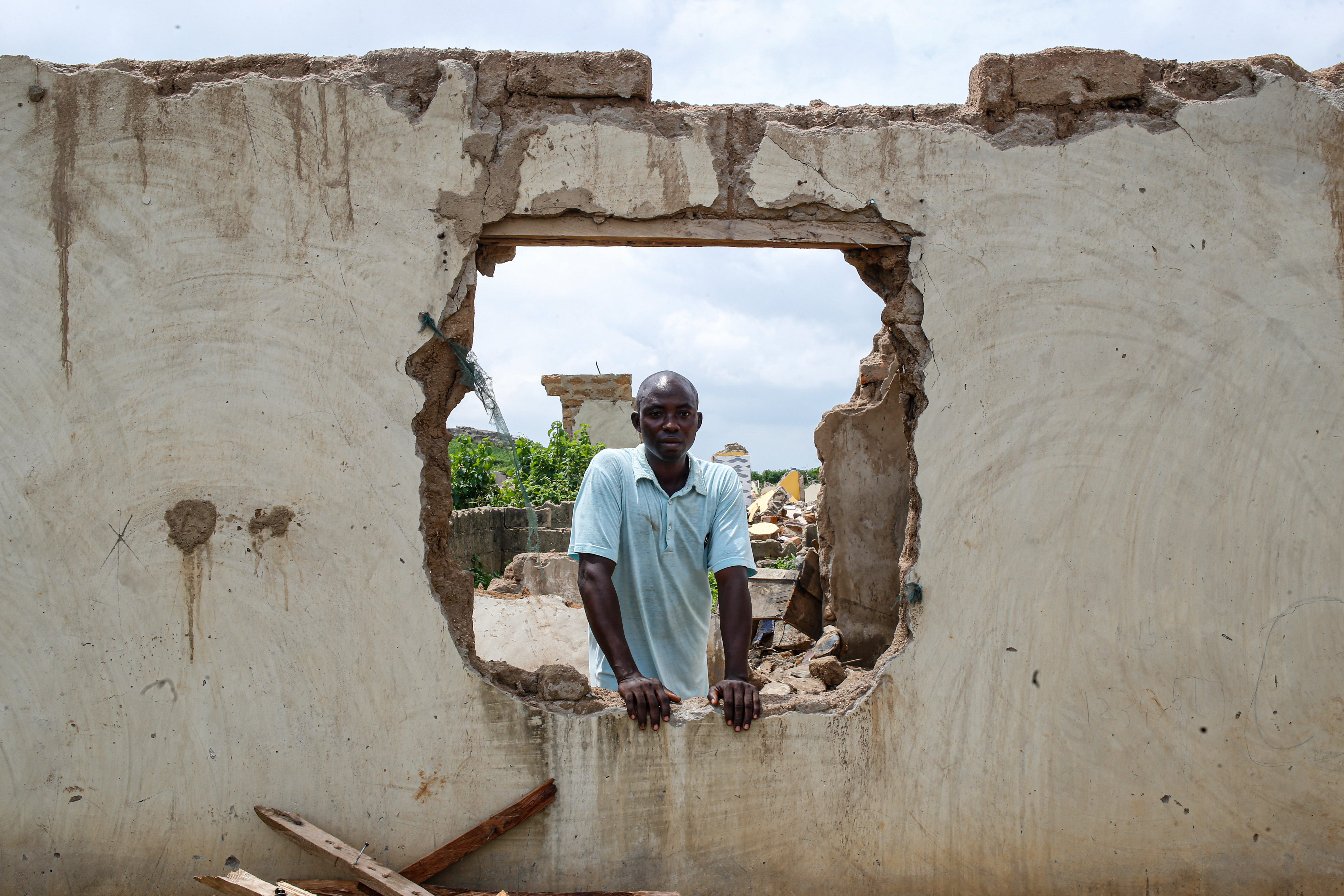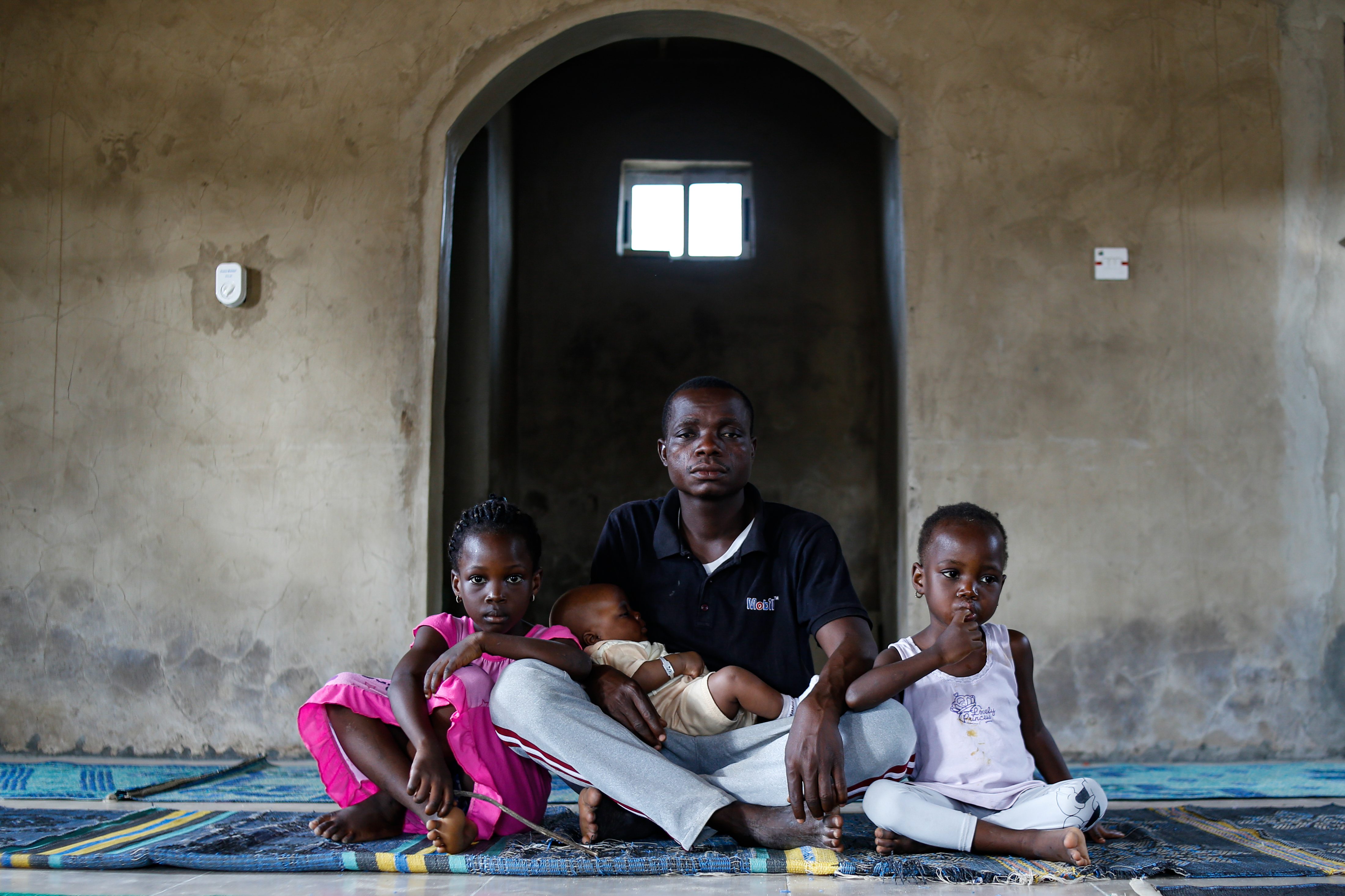 We wanted to share their stories in the same way would tell the stories of our own family, with love, dignity, and respect.
PHS: What has drawn you into photography?
A: Initially, it was the aspect of storytelling that drew me to photography. Since I was a child I have shown my artistic interest through drawing or making music. After a while, I discovered photography as a medium to express myself and tell stories. I have always been that type of person, who finds it difficult to express myself using words so I find photography the perfect fit to express my deepest self for people to see and relate to.
PHS: Who and What has influenced your work?
A: God has influenced my work, because, at times, we just get lost as artists. When I am facing these moments of feeling lost he is giving me insights on what I should do next - the direction my work should follow. Needless to say, my environment impacts my work too. I portray the social, economic and commercial issues that Nigerians are facing daily. Among others are Eugene Smith, Nelson Apoicho, KC Nwakalor and Rahma Gambo creatives I look up to.
PHS: How does your background in environmental management impact your work?
A: Environmental Management has greatly influenced my work. It has simply exposed me and opened my mind to issues in this area. My background in this field gives me a lot of knowledge but also shaped the lens with which I discuss these topics. Without this certain background, I would have probably easily overlooked the type of issue, that I am working on today. Climate Change, Waste Management in Nigeria, and in general the current situations in Nigeria are my main focus.
PHS: How do you work around the topics of privacy and trust in the series "The Price of Urbanisation" ? What is your process of connecting to people?
A: When approaching this project, we started as a group of friends, called The Scanvangers, who wanted to explore the demolition at this specific site. At first, people kept asking us from which media house, ministry, or organisation we were and how we would help them get out of this situation. There was a lot of fear that we would expose them and their lack, to the world.
Initially, they were not very welcoming but once we explained to them that we ought to tell their story in a dignified way and not exploit their situation they started opening up to us. We wanted to share their stories in the same way would tell the stories of our own family, with love, dignity, and respect. We felt their pain and we made them understand that we are in this together and try to document the injustice they were going through. We showed them that we were reliable and can be trusted.
I was able to capture the story through a lens of empathy. Taking the images was the last thing I did. We mostly had conversations, getting to know their stories, their background, and them as human beings. Only after I asked if I was allowed to take portraits of them. Many declined and the ones that gave me their permission are the people you can get to know in this project.
PHS: How have you been able to relate to them?
A: I am an average person from Nigeria. I consider the people I was able to meet there as brothers and sisters. When they saw me, I didn't point my camera at them but I approached them with respect and empathy. The first thing on my agenda was to listen to their stories and understand their situation - to share kindness and empathy with them. Through this, it opened up an entirely new world of possibilities. For them and me. Firstly, I was a human they connected with, not a photographer that wanted to capture their suffering.
PHS: What are the main topics you discuss in your practice?
A: The topics I am discussing in my work are reaching from stereotypes to environmental challenges in our contemporary lives. In the project "In A Man's World", the main objective is to portray women who work in male-dominated industries and deconstruct stereotypes about women's abilities. Also, environmental issues such as Deforestation, the effects of plastic waste on our environment, and political injustices we face as a people in Nigeria are recurring topics in my work. Nonetheless, I also take time to showcase the rich and beautiful culture we have in Nigeria
PHS: How do you approach new projects projects?
A: My first step is always research. I read a lot, search for information on youtube, and also listen to podcasts and TEDtalks. I also look into what other creatives have already created concerning these issues. - to not only understand their approach but also to find my own unique lens towards the topic. Other questions I am always working with are: How can I make this work as accessible as possible? How can I create something that will have an impact on my generation? How can this story shape a narrative? How can this story make the lives of other Nigerians better?
PHS: What message or emotions do you want to share with your audience?
A: My main goal is to share a message of hope and motivation through empathy with my audience. To expose them to contemporary issues that are happening everywhere and affect every one of us. I want to spark meaningful conversations that can generate change.
PHS: What are your hopes for your future career in photography?
A: I want to become one of the world's best and most famous photographers that have ever lived. I want to impact not only my generation but also the generations to come. I would love to travel to other countries and tell stories of different communities, covering different issues. I want to keep learning and expand my practice. - to produce work and positively influence upcoming photographers.
PHS: What is needed for the African Photography Industry to thrive ?
A: One of the most important things, in my opinion, is education. We hardly have any universities that teach photography. Africa as a whole should invest in training creatives professionally. Many Africans are self-taught photographers and I believe that the growth will be rapid if we would have the opportunity to get a formal education in the techniques and theory of photography. Likewise, funding from international organisations, specifically for African photographers would help our development. Being a documentary photographer in Nigeria is risky. Your economical status nor safety is guaranteed. International media, as well as agencies, should approach photographers on the continent to create projects since commissions and assignments are rare. Last but not least, there is no collaboration between local media and local photographers, which is an important point that needs to be changed.
PHS: What projects are you currently working on?
A: I am currently working on a project called "Comida de Plastico ", which is the Spanish wording for "plastic food". In this series, I am trying to show the influence of plastic on the human body and present research on this matter. This conceptual project is based on the statistics that show the quantity of plastic human beings digest through their food.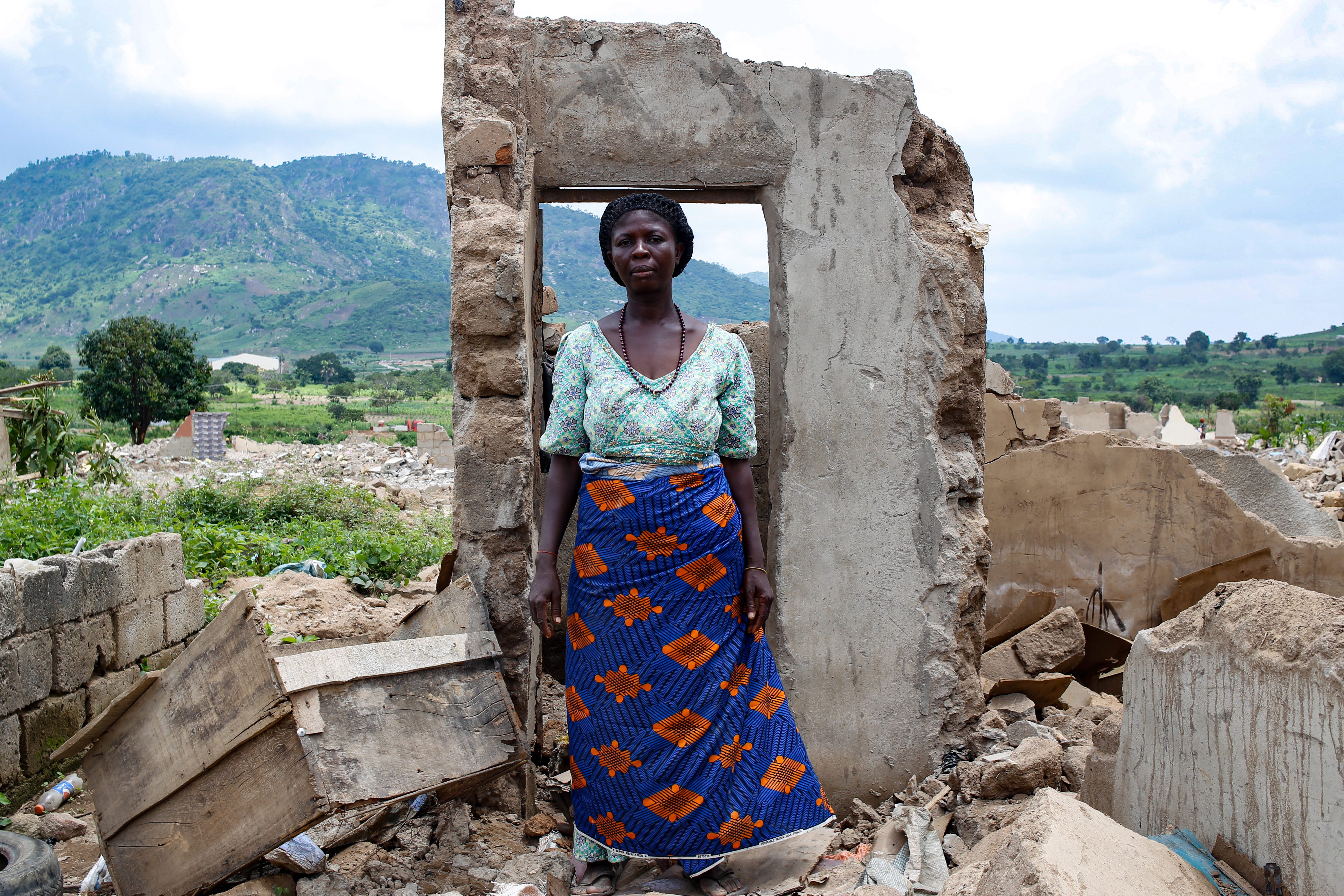 CREDITS
PHS and Adesegun Adeokun
ABOUT THE WRITER
Want to become a writer for PHS or submit work for us to publish ? Send us an E-Mail to contributions@photohousesouth.com
We are always looking for texts about photography, art, current news and more.