INTERVIEW

Get To Know - Nyangone Tshimanga
Written By
PHS
Committed photographer based in Libreville, It was in 2017 that I officially made my passion my profession by specializing in portraiture and fashion photography. In 2018 I participated for the first time in a group exhibition in Libreville named Picha & Color alongside other Gabonese colleagues and two years later my works were exhibited in Switzerland at the committed exhibition BLACK ART MATTER with 70 other artists from the Afro Word which opens my art to an even more committed aspect, which carries a humanitarian message.
It is raging before our eyes, involving all of humanity without the majority feeling concerned.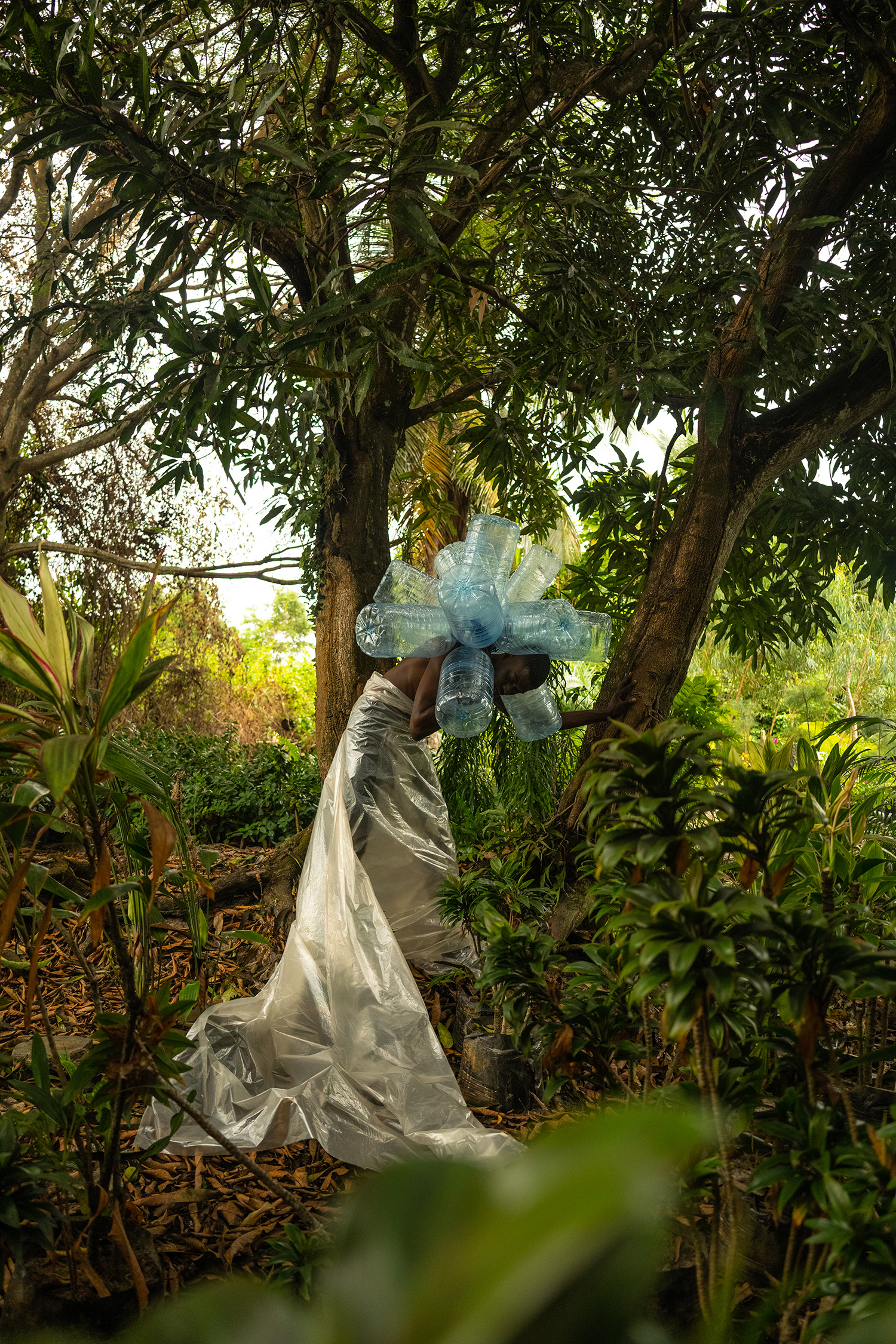 PHS: What has made you want to work with the topic of pollution and waste?
N: On the occasion of the African Climate Week, I was taken to work on the subject. I chose plastic because I compare it to a pandemic that is raging before our eyes, involving all of humanity without the majority feeling concerned. It invades our entire ecosystem. It's a real threat the world has never known and yet it continues to be consumed in droves. It was also a way to denounce the overproduction and consumption of plastic, without responding to the problems of transformation and recycling. And to remember that the only link between pollution and the environment was man.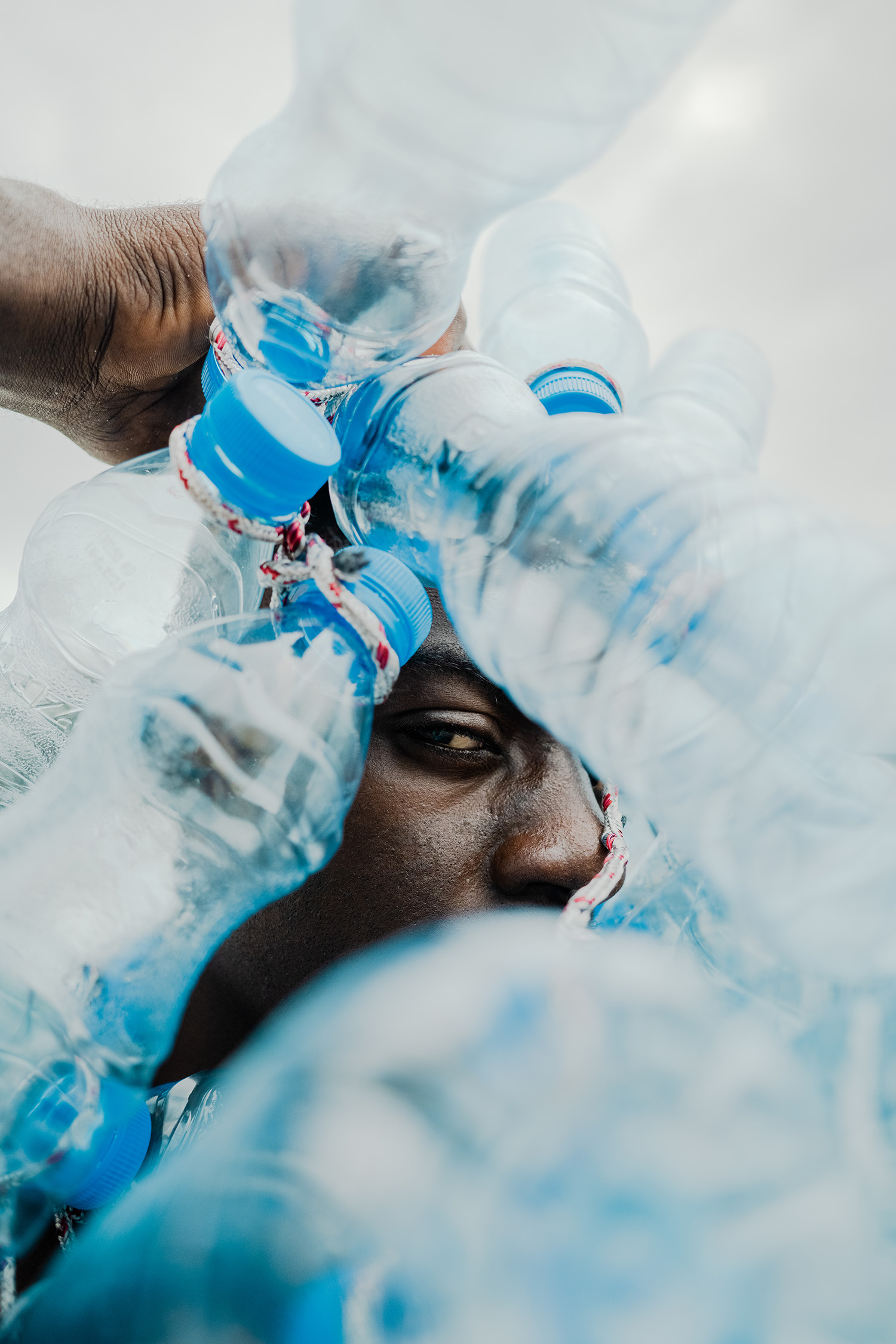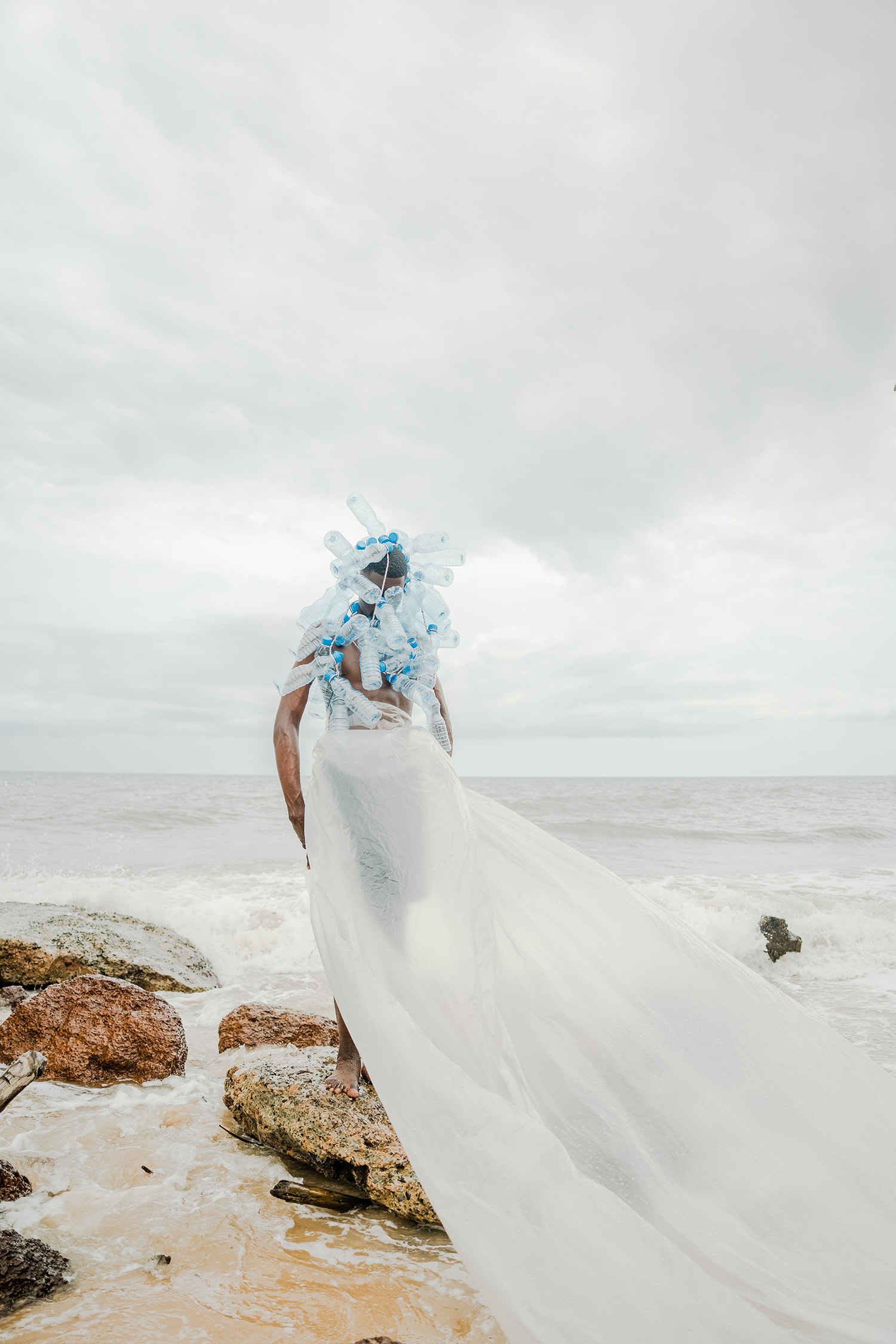 PHS: What does photography mean to you?
N: Photography for me is a passion, my job. The means by which several aspects of my creativity are expressed and grouped together. It's a message that each photo carries, it's beauty and time captured.
PHS: How does this series fit within your wider work?
N: I often made series of photos which concerned the minorities or which highlighted the black communities. With this series, I was able to convey a message that no longer concerned only a community but that engages all humanity, whoever it is.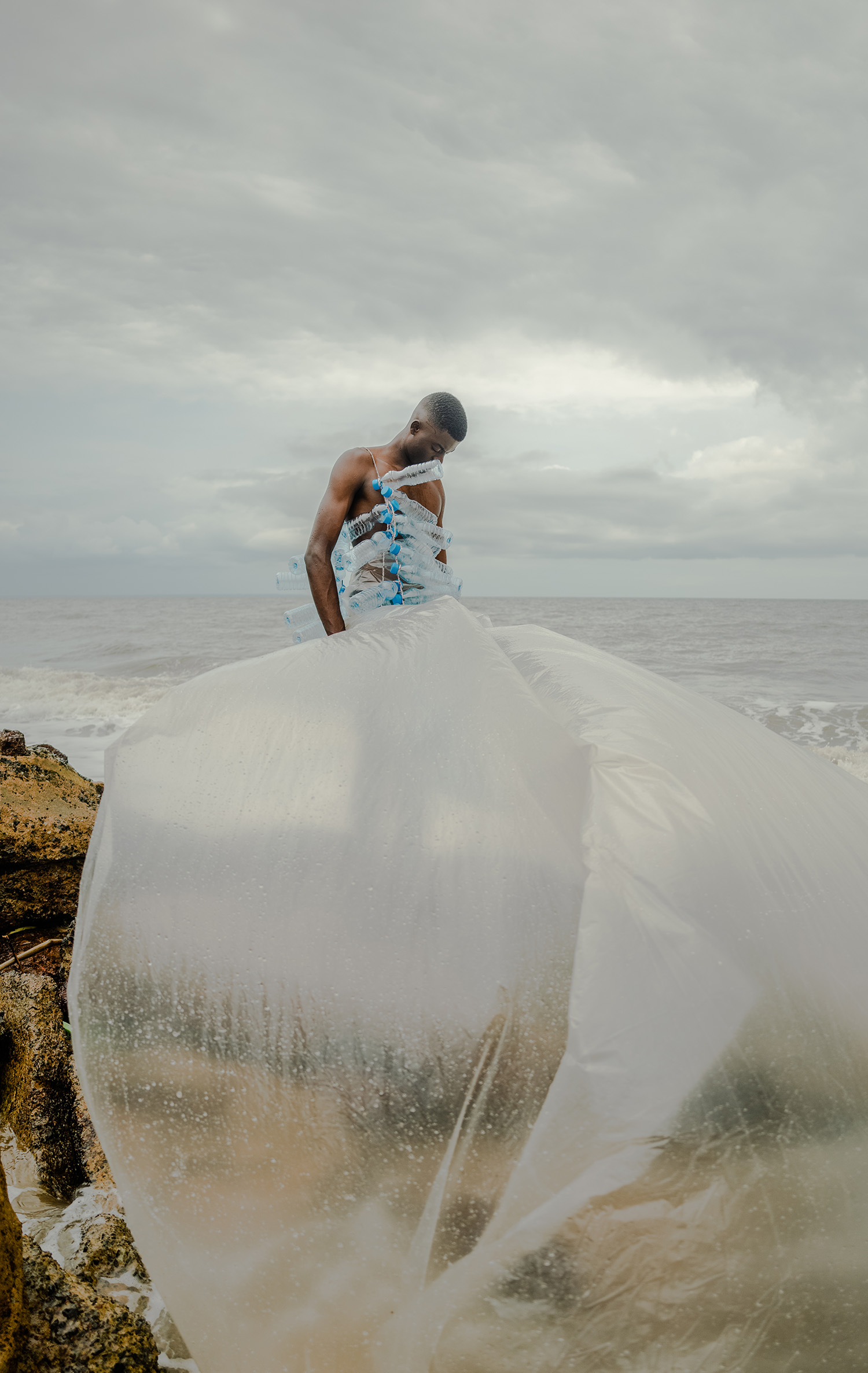 PHS: How do you want to evolve as a photographer?
N: I would like to specialize in fashion photography while continuing to carry more and more messages. Positively impact my generation.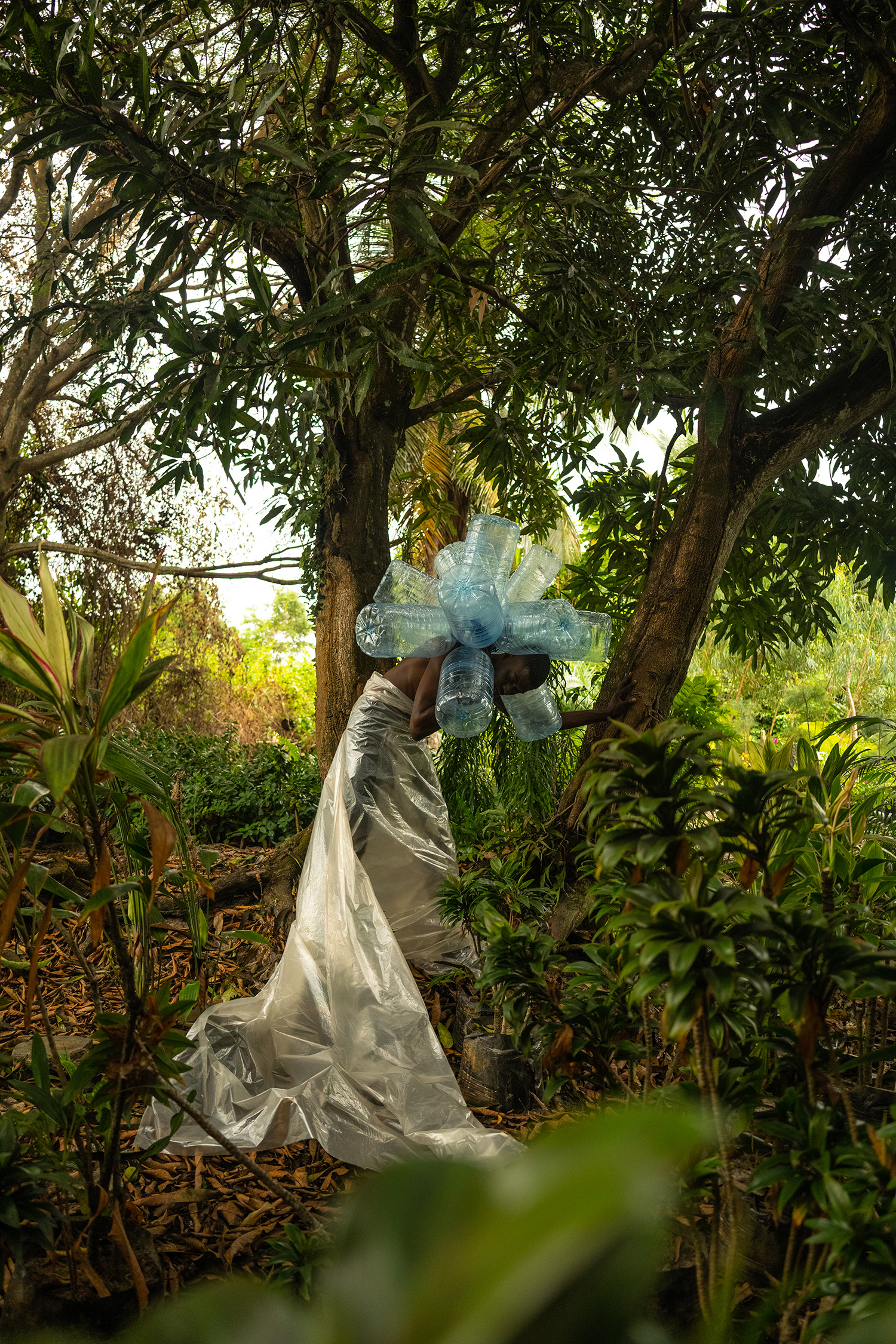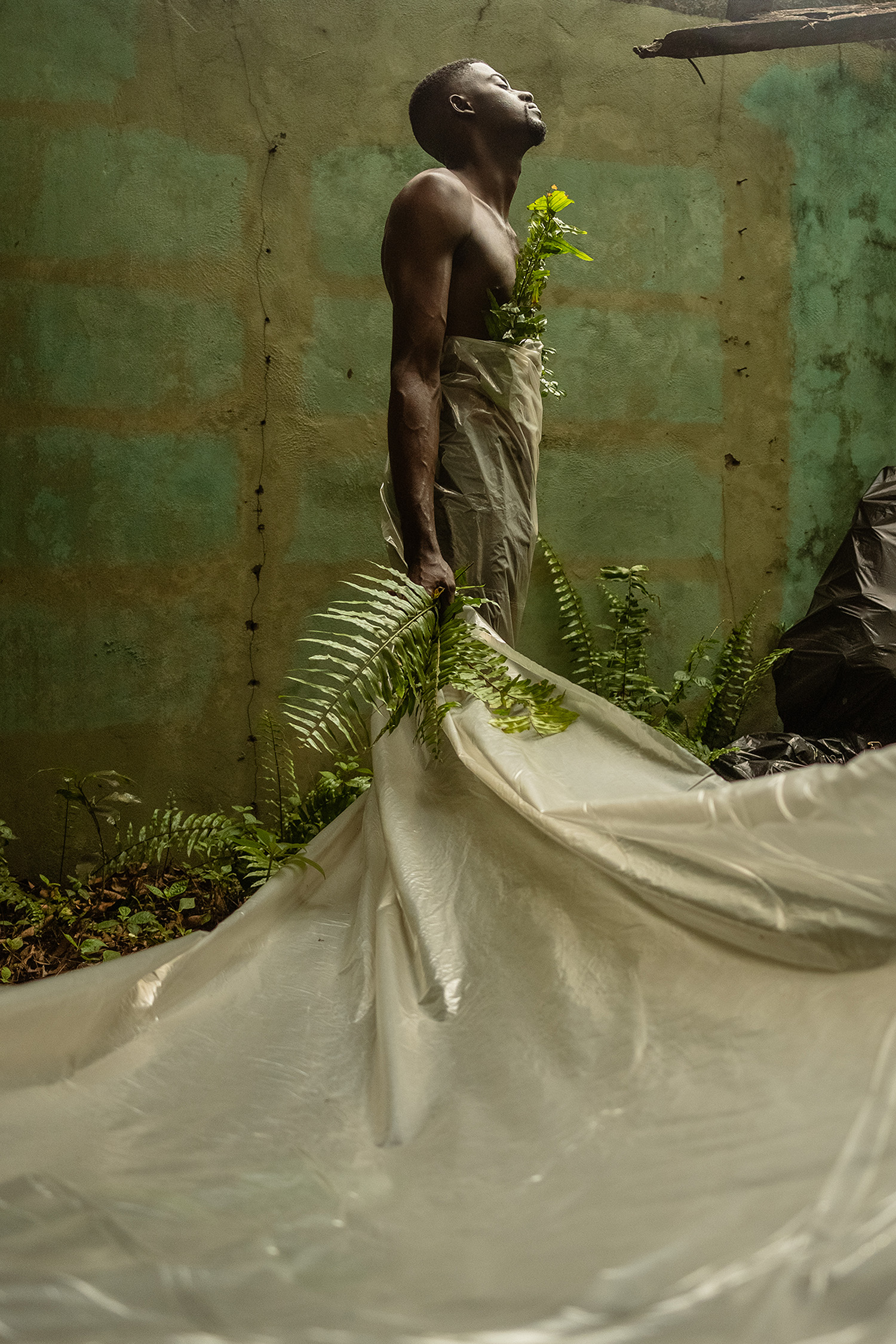 By 2030 humanity will produce about 600 million tons of plastic per year If only 26% of our waste is transformed or recycled today, the rest of our production does not evaporate in nature, but rather invades it. It is a toxic waste whose presence is becoming more and more important in our environment. Awareness of the scale of this disaster is urgent and the concrete actions that must be taken even more so. Actions against overconsumption against overproduction linked to all forms of plastics are urgent. We need to act.
CREDITS
PHS and Nyangone Tshimanga
ABOUT THE WRITER
Want to become a writer for PHS or submit work for us to publish ? Send us an E-Mail to contributions@photohousesouth.com
We are always looking for texts about photography, art, current news and more.
PHOTOS
Nyangone Tshimanga