INTERVIEW

Get To Know - Rachel Seidu
Written By
PHS
Rachel Seidu is a photographer based in Lagos/Benin, she describes her style as visual storytelling because she believes her storytelling cuts across different styles of Photography and can't be boxed in one style.
PHS: What was your path to photography?
R: Before 2018 I officially started with mobile photography. Beforehand, I have learned a little bit about it already in a church program, some years back. Since then I have been interested in doing photography. I found it really interesting and from there I started taking pictures with my phone. However, it was just a hobby back then. I stopped photography for a while and when I gained admission to school, in the second semester of my first year I revised my love for creating imagery. In the beginning, I started this career because I wanted to have fun. It was not even in the plan for it to become my career, but here we are today.
PHS: What are the themes you are working on within your photography?
R: The topics I am working with are gender fluidity, gender equality, toxic masculinity, and everything involved in the realm of gender. Additionally, am I eager to change the narrative of the white gaze. The way foreigners have always photographed us, black people have always been through the lens of suffering and pain. My personal goal is to take organic and regular pictures. People being themselves, people doing regular stuff. Eating, drinking, walking. Changing the narrative of the African, in general.
PHS: Would you give us an insight into your working process?
R: Whenever I want to work on a project, for the first few days, I will write it down all my ideas and then later go back to it and think about how I want to visualize the story. I am also writing down the emotions I hope the pictures will eventually show. I also already think about the colour scheme, which I think will assist the storytelling. After that, I think about props and of course the location. Most of the time I have a location in mind, but sometimes we just walk around until we find a space that suits us. I get in touch with my models, people I believe will tell the story well. I talk to them about the story and what I want to achieve with it and what we want to portrait in this specific series. If the pictures do not tell my story, I will not use them and put them aside because I believe the reason why they were created was not fulfilled. I rather not post those pictures and reimagine the series.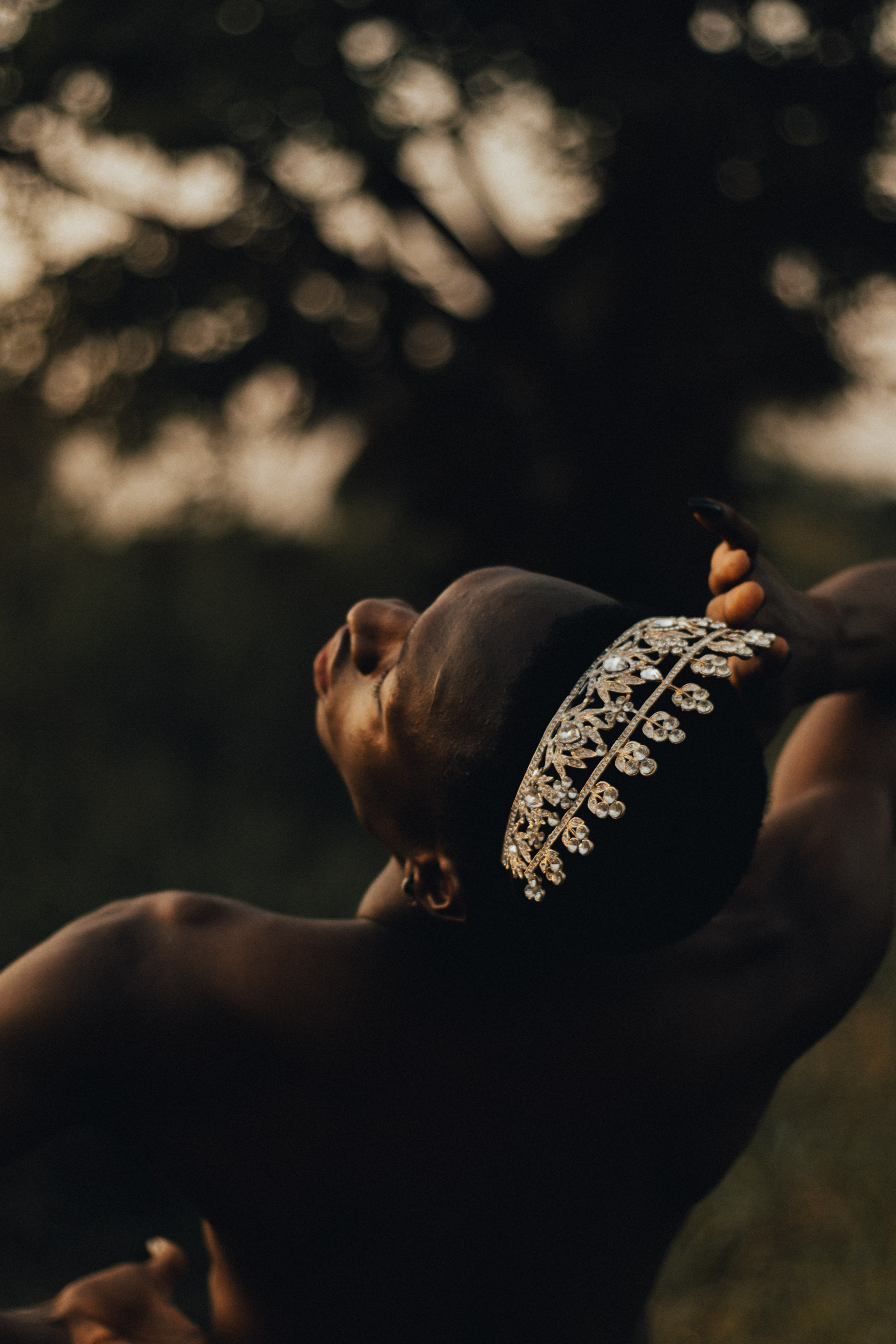 PHS: What draws you to black and white photography?
R: I do a lot of b&w photography because I believe in b&w, the images tell the story better. The emotions are raw and more tangible. Colour can manipulate how one feels towards a photograph. For example; imagine a picture in which someone is bleeding and you can see the red of the blood. Of course, your mind is already several steps ahead because everyone has general associations with the colour red and the meaning of blood. But imagine the same photograph in black and white and your way of perceiving the work will be different. That's why I believe that black and white is a better medium for telling my stories. Even the images from back in the days, works from old photographers were all black and white and we can still feel them. That's what I am aiming for. For my images to be able to tell the stories as strongly as the ones from the past.
PHS: How do you create intimacy and safe space when producing a new body of work?
R: My experience with creating intimacy in my photography, honestly, I do not know how that happens. I believe that this is just a gift. When I am shooting with a model I am trying to get them comfortable with me and in order for them to relax and be themselves. I am grateful for the gift of intimacy in my works but I don't know how it happens. I often work with people I already know but with those who I only meet on the day of shooting, I try to just make them comfortable by communicating. The key is to talk to them and make them comfortable with you and create a safe space.
PHS: How have you come to the themes of gender and sexuality?
R: One of the reasons why I work around gender and sexuality is because it is a very touchy subject in Nigeria. In fact, people do not want to hear about it. I still remember having a conversation with someone about this topic the other night and I was irritated with the way they were responding. It is a topic that many aren't educated about and honestly, at this point, I'm not trying to educate anyone. I believe that in this century, it's 2021- everyone should grab a book and you have the internet at your fingertips. I am just trying to show that queer people don't need validation from anybody to be who they are. They are allowed to do whatever the fuck they want and even though Nigeria is a hostile environment, queer people are here and they are existing in this very space. Even as much people like to pretend as if this is not happening, I want people to see that queer people are existing. So if you like to close your eyes to it, it's your business. But we are telling you that queer people are here. That's the point. My work is not about creating a work that is showing the trauma of queer people, it is truly just about showing that they are ordinary people. They are people like anyone else.
That's what I am aiming for. For my images to be able to tell the stories as strongly as the ones from the past.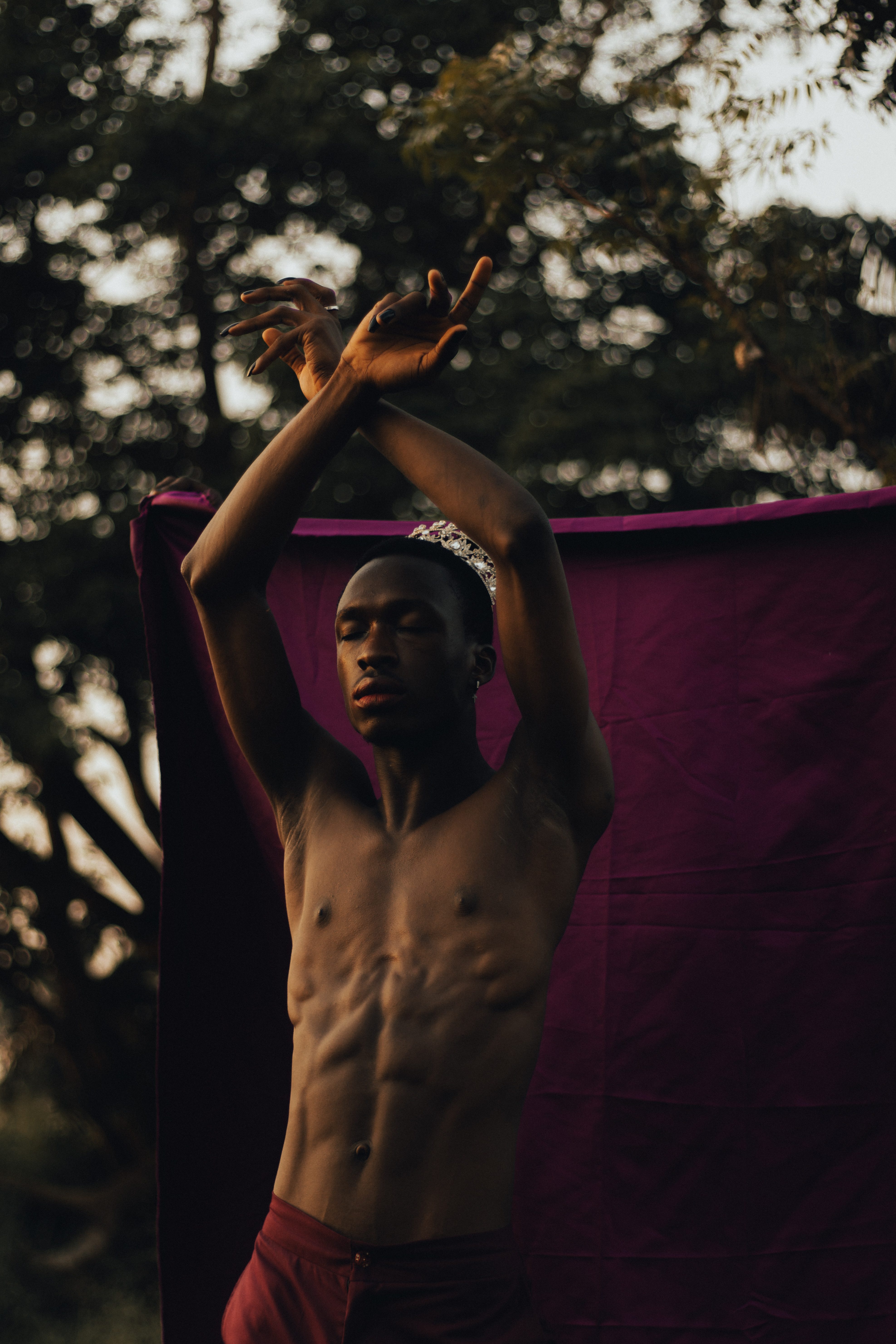 PHS: What are the emotions you want to convey with your work?
R: The most important feeling I want to create with my work is communicating energy. I think that this is already happening, but I want more of that. I want the message to come across, even if it is only for a few people. I want people to feel safe in my photographs, I want to create images that will live long. Long after I am gone. That is the most important part, creating images that will never die.
PHS: Who or what is the source of your inspiration?
R: There are so many people and things that inspire my work. Mr. Shua is a filmmaker and his work has really inspired me. His work is so interesting and versatile. It's the most important influence in my work. The way he makes very ordinary things stand out and make them beautiful. Yagazie Emezi - I love her documentary work. And also Etinosa Yvonne, I truly admire her work. These are a few people who have influenced my work but there are so many more talented creatives that inspire me daily.
PHS: What is the goal of your photography? What impact do you want your work to have?
R: The goal of my photography is to create a safe space for black people and tell their stories, from my own perspective as a black person. I hope it makes people able to see that black people can be just people who are enjoying themselves. It doesn't always have to be about trauma and pain, about the negative, even though we can't deny that those exist. Nevertheless, not all stories have to be centred around it.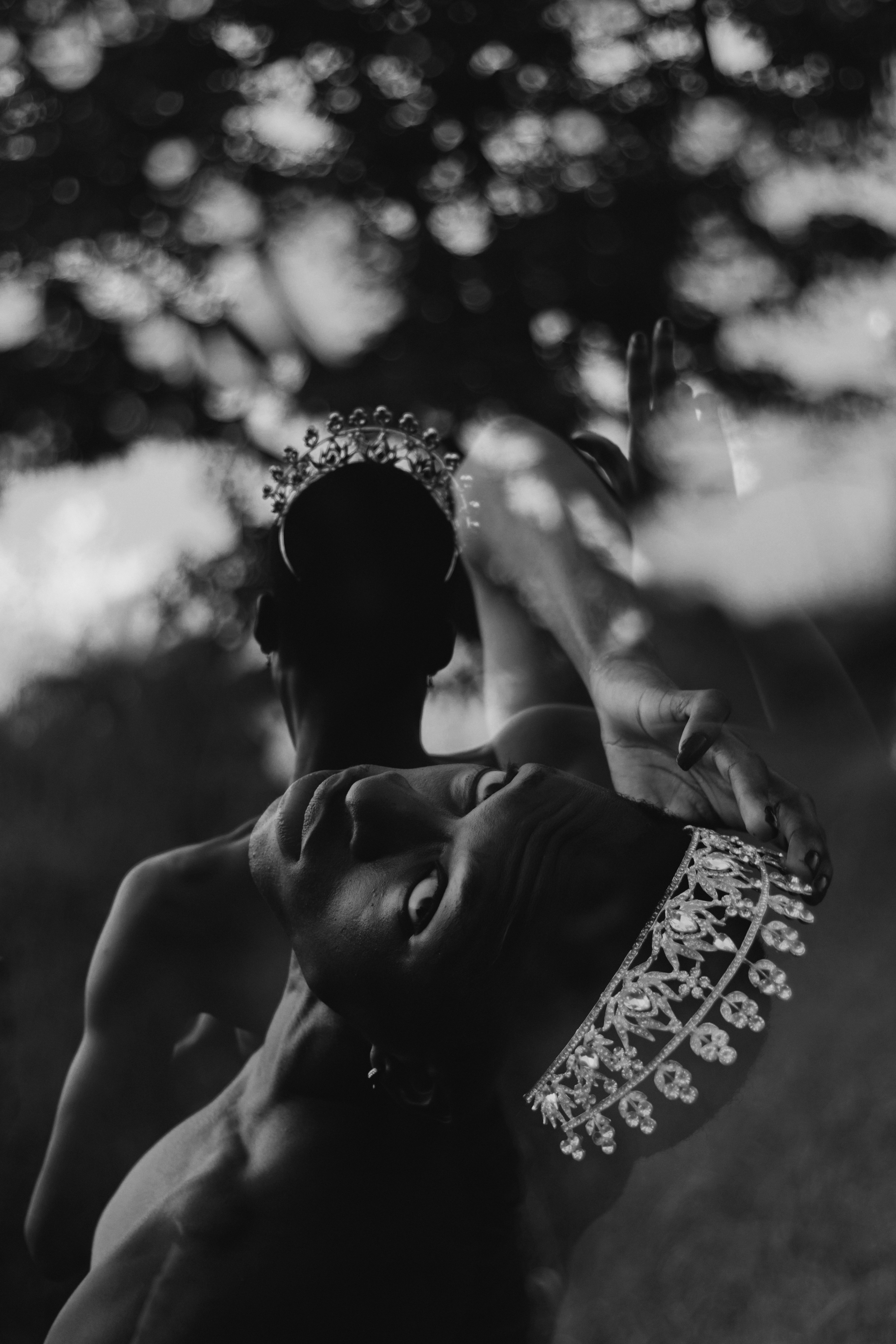 PHS: What are you currently working on?
R: Currently I'm working on photographing queer couples in their private space. I've already started the project and I'm excited to keep working on it, it's meant to be a lifelong project. I have also just finished my project called " The Colour Of Sadness".
PHS: How do you perceive the current state of the African photography industry? Do you believe that there is something that can be improved?
R: I'm so excited for the African photography industry, there is a huge amount of amazing artists and they're finally getting the recognition and love they deserve. This makes me excited to see what the future has in store, for me and other creatives. I'm glad I get to witness this positive change in this industry. However, black women photographers should be given more opportunities since the photography industry is still a male-dominated territory.
CREDITS
PHS and Rachel Seidu
ABOUT THE WRITER
Want to become a writer for PHS or submit work for us to publish ? Send us an E-Mail to contributions@photohousesouth.com
We are always looking for texts about photography, art, current news and more.